>> Saturday, 20 March 2010
They say, expecting mothers should think very carefully on whether she wants to give birth in a General hospital or at a small maternity clinic. In my case,
I actually didn't choose between the two prior to delivery. It just happened that when I consulted to obstetrician-gynecologists or OB-GYNs (In the first place, I was'nt expecting that I am pregnant), I looked for a
clinic with female OB-GYN
. And so I googled for nearby clinics and found "
Kobayashi Sanfujinka or
小林産婦人科
" which is
conviniently located 2 minutes walk from Tateishi station - next stop from the nearest station to where I live. It is also 20 minutes walk from our house.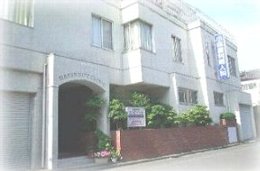 Kobayashi Sanfujinka
is a small private clinic runs by veterans
OB-GYN couple
(Doctors Kobayashi). The director of the clinic is the wife (Doctor Eiko Kobayashi ) -
a veteran physician
who had internship at St. Luke's International Hospital (
聖路加国際病院
) and worked at Keio University Hospital(
慶応義塾大学病院
) before establishing this clinic in July 1978.
I liked the clinic and impressed with Doctor Kobayashi (Eiko sensei) during my first check-up. I later learned that they also accomodates for child delivery (
お産
). The clinic actually, has, I think, 3-4 private rooms and 2 or 1 shared rooms which are all in the second floor.The check-up/consultation is held in the first floor.
Although the check-up schedule for Doctor Eiko is only every Thursday morning, I still preferred this clinic because I wanted a female OB-GYN and
that I can still go to work after check-up since the check up is by appointment thus less waiting time
.
Actually, there is Japanese Red Cross Maternity Hospital (
葛飾赤十字産院
) close to our place - closer than Kobayashi Clinic. But reading from various blogs and online bulletin-boards, it seems that this general hospital is always crowded and you have to wait for hours and that you may not be able to choose the physician that you want because the doctors keep changing based on thier schedule.
I had my two children born at Kobayashi Clinic, so the doctors and most of the nurses and the guest female pediatrician knows us well already. This small clinic gives you a very at-home feeling! The building is old but clean and the food is really yummy and healthy! The doctor even gave me fresh flowers picked from her graden and gift for the baby!
I also noticed that some foreigners come for check up and baby delivery here. Doctor Eiko sometimes talk to me in English, especially with some medical terms, but most of our conversation is in Japanese which is fine with me (I mean, in the first place, english speaking clinic/hospital is not what Im looking for).
The guest Pediatrician is only available every Thursday morning,also the Morinaga milk nutritionist and you can ask for advises without consultation fee from her. My children's 1st, 3moths, 6months, 12months and 18months check-up were all done in this clinic and also most of thier vaccines. After check-ups, the nurses would give infant drinks or baby food or sometimes hand towels.
Kobayashi clinic, If I remember it right has the following services and small tokens:
Even though they are private, the free coupons for maternity check ups from Katsushika city ward can be used. (Same as the infant/toddlers vaccine/check ups).
- During check up (ultrasound), the nurses record the baby's movements into VHS, and the VHS is all yours, so even my hubby wasn't with me during the check-ups, he was watching it from the VHS later at home. Its amazing that you can see how your baby is growing through this VHS, well its black and white and is 2D. The clinic has no 3D ultrasound device :( (I had to go to a hospital n Chiba for this).
Maternity Aerobics/ Maternity Yoga
Held once a week and allowed only after checking body and baby condition. You have to deposit 10,000yen to sign up (but this 10,000yen will be reimburse when you pay for the hospital fee if you give birth there). You can attend from 20th week (I think not sure though), in my case I attended from 26th weeks when I took 1 month prior to the usual maternity vacation from work
(In japan, its 8 weeks before scheduled delivery date)
. I had so much fun and made some friends. I think we were at least 15 preggies - dancing, jumping, and bending at a small dancing room in Katsushika Symphony Hills. After maternitybics, we would go to a coffee shop near Aoto Station and would have an exchange of information regarding birth preparations and pregnancy.
Free classes on Maternity/Pregnancy
I think there were 3 sessions, though I remember attending twice only.

The first session was a sort of

introduction to pregnancy

where preggies and husbands were sharing thoughts on how we feel about pregnancy. The second one that I and my husband attended was the

demonstration on how the baby will come out and how to overcome the pain during the labor

. The head nurse taught my husband how to massage my back and its timing.
Reflexology or Foot Massage few days after Giving birth
I don't exactly remember how long - maybe half to one hour of foot massage. But if feels good, really good! I slept during the massage - very relaxing!
I don't exactly remember how many times - but there were special day/s where bakeries/sweets/cake with coffee will be serve at 3PM - a light snack. Very at-home feeling!
Gift for the baby and give aways
On the day before check out, the doctor came to my room and gave a very small token for the baby. I think we got stuff toy and a Bjorn bib. Also on the day of the check out, the nurses handed me a Harrods bag full of brochures (In Japanese) on child rearing, morinaga milk (the smallest can), pigeon 100ml glass bottle feeder, etc. She also gave me bandana (on my first time) that Eiko sensei has bought somewhere in Asia in her recent travel - to put on my hair while breast feeding the baby. She recommends to pony tail or cover long hairs as it can iritate the baby's face during breast feeding.
Although a bit old, it is clean and wide enough, has a toilet, sink, refrigerator inside.
Procedures
- When the doctor confirmed that I was pregnant, she asked me to come back after a month and told me to get "Boshi Techo (母子手帳) or Maternity Record" from the health center.
- There were at least two major examinations where I used the yellow colored coupon from the city ward - the pre-pregnancy check up includes HIV test, Hepatitis B test, etc while later check up- the examination is the typical one but the physician made sure I have enough iron - i remember they gave me iron vitamins and folic acid vitamins.
-
On my 34th week, after paying for the deposit fee (保証金) and a sort of "Hospitalization Agreement(入院契約書)" which has to be signed by my guarantor (I think anyone can be and not necessary personally hand signature or inkan). They gave me a list of the things to bring to the hospital and brought them on the 36th week.
- The nurses taught me on breastfeeding and breast massage, taking a bath of the baby (both I and my husband on separate days) and they were very welcome to questions. The nurses were so kind too!
- There was an explanation/consultation from Morinaga nutritionist regarding milk feeding.
- The clinic provided me a schedule (and explanation) through out my stay in the hospital. My first was I think 7 days and my 2nd time was 5 days.
-After the baby is born, the nurses gaved my husband a list of what to do (like birth certificate registration at the city ward, applying for child allowance, medical card, etc)
- On the second day onwards, you have to take care of the baby, from 8AM (if I remember it right) to 9PM (or maybe 8PM). The clinic gave me a 6-months Morinaga baby diary where I can jot down the baby's conditions and observations- such as milk feeding time and length,
bowel and urine activities
. Nurse comes every 3 hours to deliver milk for the baby - they do encourage breast feeding first then use the milk if the baby doesnt want or can't suck yet. The routine was (1)change the diaper before feeding, (2)feed the baby and (3) then put back to crib lying on one side (and then on the other side on the next feed time). I remember they gave a laundry clip to remember which side was the previous one :D.
-
When the nurses took blood sample for the baby's examination for "congenital metabolic disorders (
先天性代謝異常等検査)
", they asked me if I want to know the baby's blood type too - they recommend it so that they can take blood at once and the baby will cry at once- so its two birds in one shot :D.
-On the day before the check-out, nurses explained to us what to do, schedules of vaccines, check-ups, etc
-On the day of the check-out, nurses game me some skin ointment for the baby, medicine to clean the navel of the baby, my baby's portion of "inunan" - it was dried and neatly placed in a wooden box with baby's name, and footprint of the baby. Again, we had a snapshot with the doctors and nurses (they gave us copy afterwards) and if you allowed, they will display it in clinic's board and website (we'll we allowed ours).
What to bring to the clinic
The clinic provided all the baby needs such as clothes(actually it was sort of bathrobe), milk (Morinaga's E-akachan because I have pollen allergy so they recommended this one), feeders and disinfectants (Milton tablet), diapers (Merries), wet cotton wipes, beddings, etc during our stay in the hospital. I just needed to prepare the baby stuffs for check-out.
They also provided the maternity kit including napkins/pads, 1-2 maternity underwear, anti-bacterial wet tissues, etc ..
Here is the list of what they asked me to bring to the hospital - which I brought to the hospital 4 weeks before my due date.
1. Pajamas -preferably with buttons in front
2. Breast-feeding bra (available at Aka-chan Honpo or other maternity shops)
3. Bath towels if there is no "koshimaki"
5. Towels for taking shower
7. Slippers (to use inside the clinic)
2. Toothpaste, toothbrush, face cleanser, etc ( There was a shampoo and body soap, just bring if you want your own brand)
3. Alarm clocks, Tissue paper, other you think you will need
As for the hospital fee, As I said, you have to pay for the deposit on the 34th week.
Fee, in general costs 400,000yen - to 470,000yen. My first cost us around 460,000yen and the second, I think 420,000yen.
Read more...